Facilities
Facilities
OPIC is located within the Microproducts Breakthrough Institute (MBI). MBI currently employs 3.0 FTE staff.
The collaboration between MBI and OPIC provides a strong operating strategy.

OPIC/MBI operating strategy.
In addition to access to many of the MBI resources, OPIC will provide:
Shared equipment for research, development and problem solving.
Lab space for performing projects.
Office space for participating researchers.
Mechanisms and opportunities to form innovative research teams.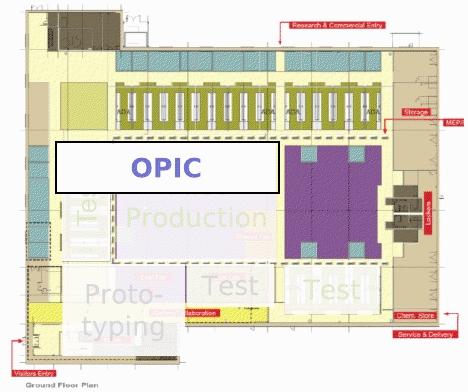 Main floor of MBI facility, the space set aside for OPIC is outlined.